Stay one step ahead of cyber threats

Try OKTOBOOT Today!

Our state-of-the-art Dark Web Monitoring platform is designed to detect and alert you to any compromised sensitive information or leaked business credentials on the dark/deep web. With OKTOBOOT, you can take immediate action to protect your business and keep your valuable data safe from cyber attacks.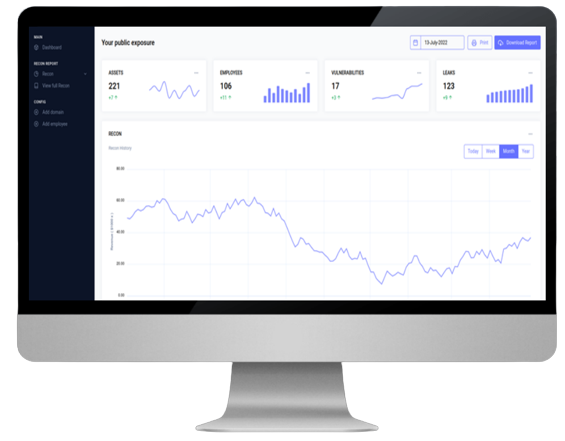 Best platform to protect

your sensitive information and business credentials, work and assets!
Detect vulnerabilities before they turn into cyber attacks with our advanced attack surface detection platform.
Our technology scans the internet to identify potential entry points for hackers, giving you real-time alerts and the ability to take immediate action.
20,000,000,000

of records

1000

+

of ressources tracked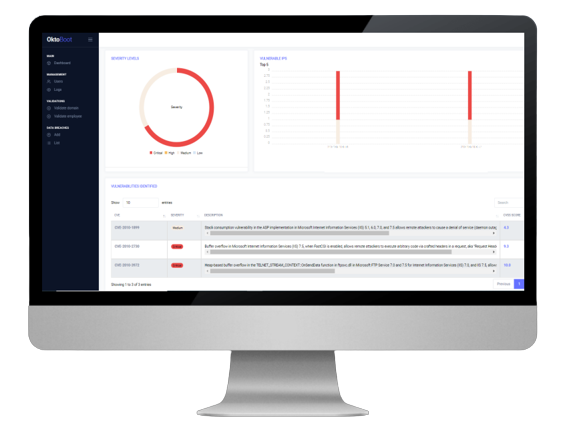 The consequences of cyber threats and data breaches
are catastrophic.
60% of small companies go out of business within six months of experiencing a cyber attack US National Cyber Security Alliance
70% of businesses that experience a major data loss go out of business within a year DTI/PriceWaterhouseCoopers
81% of cyber attacks are motivated by financial gain Verizon's 2020 Data Breach Investigations Report
Only 28% of Americans use unique passwords for each of their online accounts Pew Research Center's 2021 Cybersecurity Survey
90% of passwords can be cracked within seconds BetterBuys' Password Security Statistics
The average cost of a data breach is $3.86 million IBM's 2020 Cost of a Data Breach Report
Select your
plan as your choise

,
no need to pay extra money.
Basic Plan
Dark Web Leaks Monitoring

Telegram Leaks Monitoring

Hacking Forums Leaks Monitoring

Assets Monitoring

1 Single User

Sensitive documents search
Get Started now
Standard Plan
Basic Plan

Vulnerability Management

Zero day alerts

Security Advisories

Sectorial alerts

Assets Management
Get Started now
Advance Plan
Standard Plan

Unlimited Users

IOC feeds

Malware feeds

Patch Management

Malware Analysis
Get Started now
Got questions? We've got answers!
Contact us today.